Shopify Channel
Shopify is a popular web application used to create customisable eCommerce storefronts. However, its complexity and expensive add-ons make it a "far from ideal" platform for typical Indian sellers. Shopify Channel integration allows you to connect to your Shopify seller account via API & synchronise your entire product catalogue to your Mystore seller account. Mystore charges no upfront costs or subscription fees. Users can leverage its "pay as you sell" model to scale their business exponentially.
Here, we illustrate integrating Mystore with your Shopify account to optimise your order fulfilment and catalogue management capabilities. With this step-by-step tutorial, vendors can seamlessly incorporate their Shopify application with Mystore's Dashboard in minutes!
Private App Integration:
Private apps are deprecated and can't be created as of January 2022. Therefore, businesses have to shift focus to creating a custom app. No worries, however. Use the same Shopify credentials and integrate your custom app with your Mystore seller account.
Integrating Shopify Custom App With Mystore:
Step 1. Log in to your Shopify Admin Homepage.
Step 2. Click on the "Apps" tab on the left.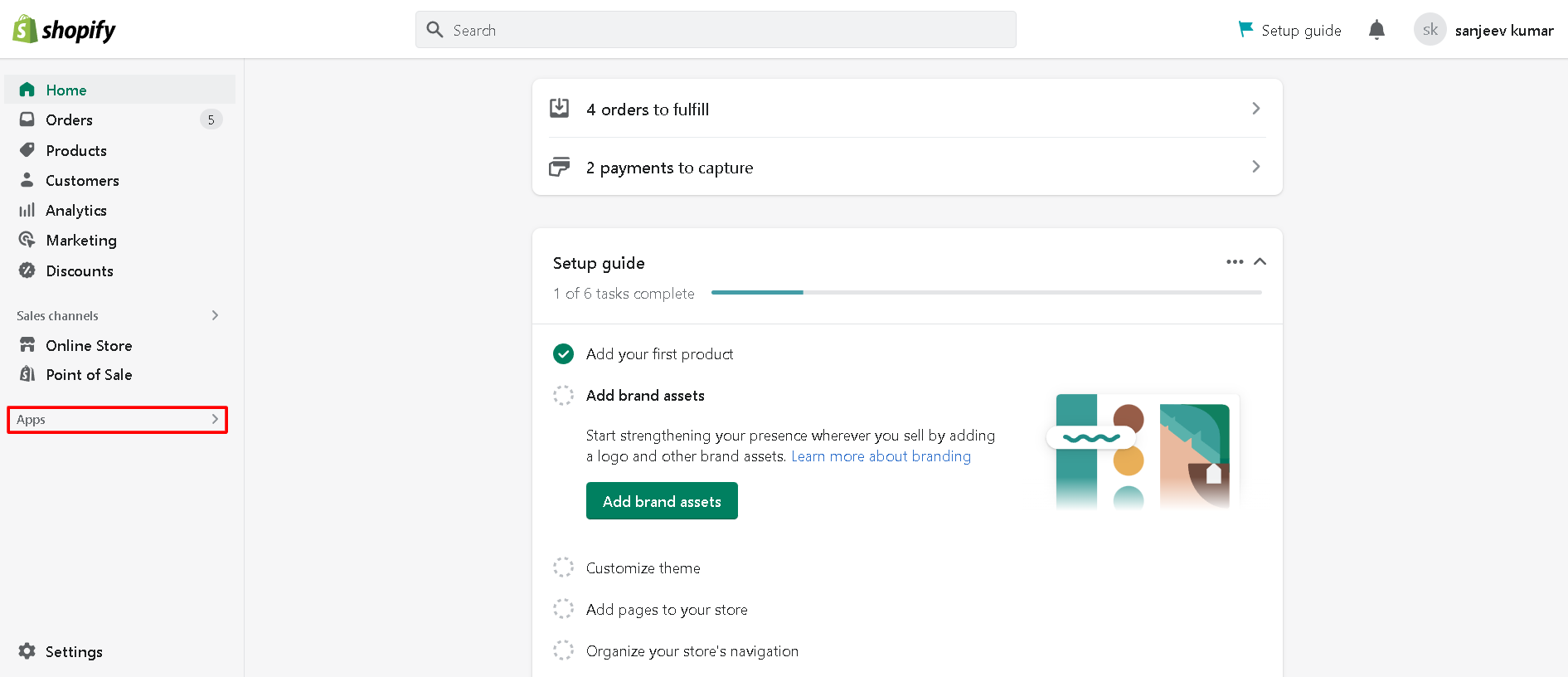 Step 3. From the "Apps and sales channels", scroll down to click the "Develop apps for your store" button.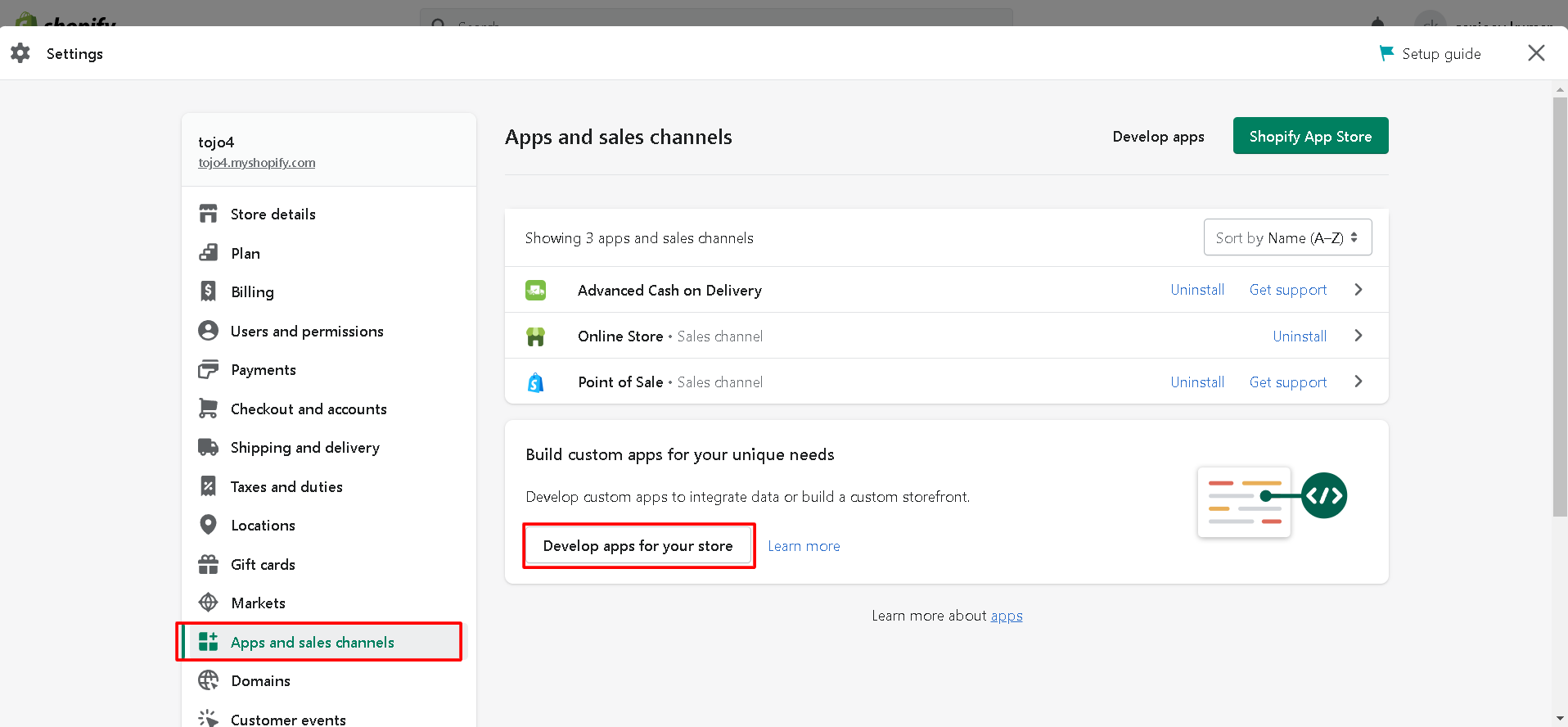 Step 4. Then, click on the "Create an app" button.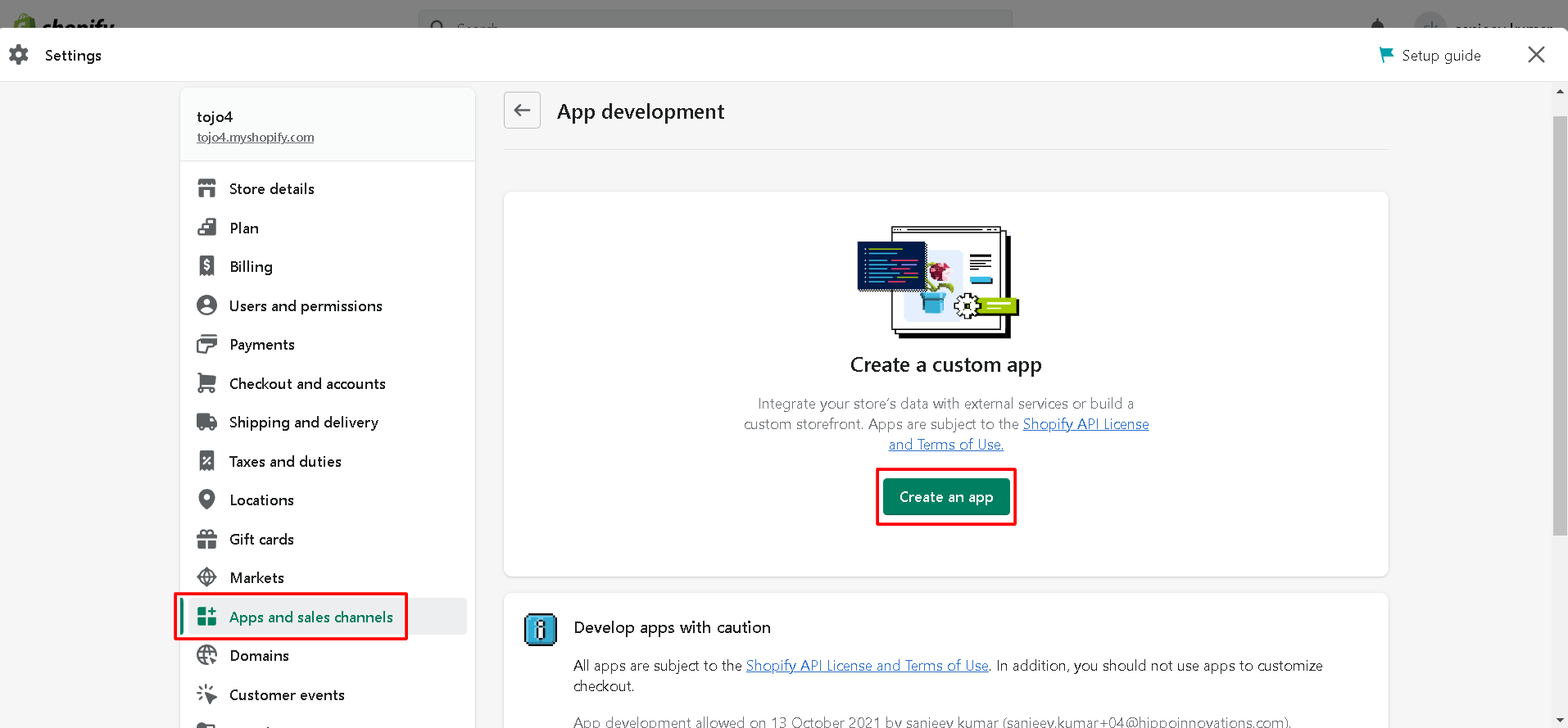 Step 5. Give your custom app any name of your choice (We have gone with "Hippoverse").
Step 6. Fill in the "App developer" section with the developer credentials. Then, select the "Create app" button.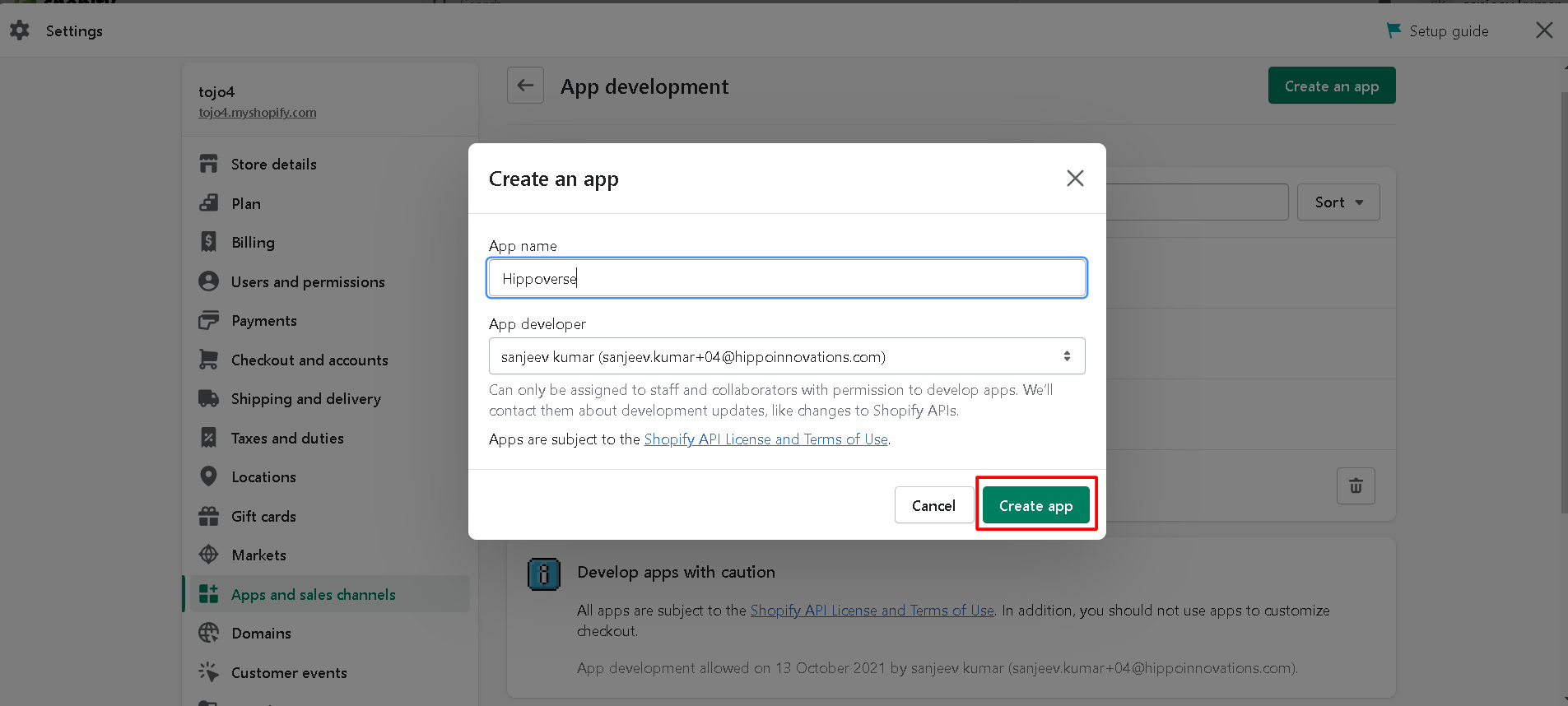 Step 7. From the "Overview" tab, choose the "Configure Admin API scopes" button. That way, sellers can authorise Shopify apps to access data defined in the scope.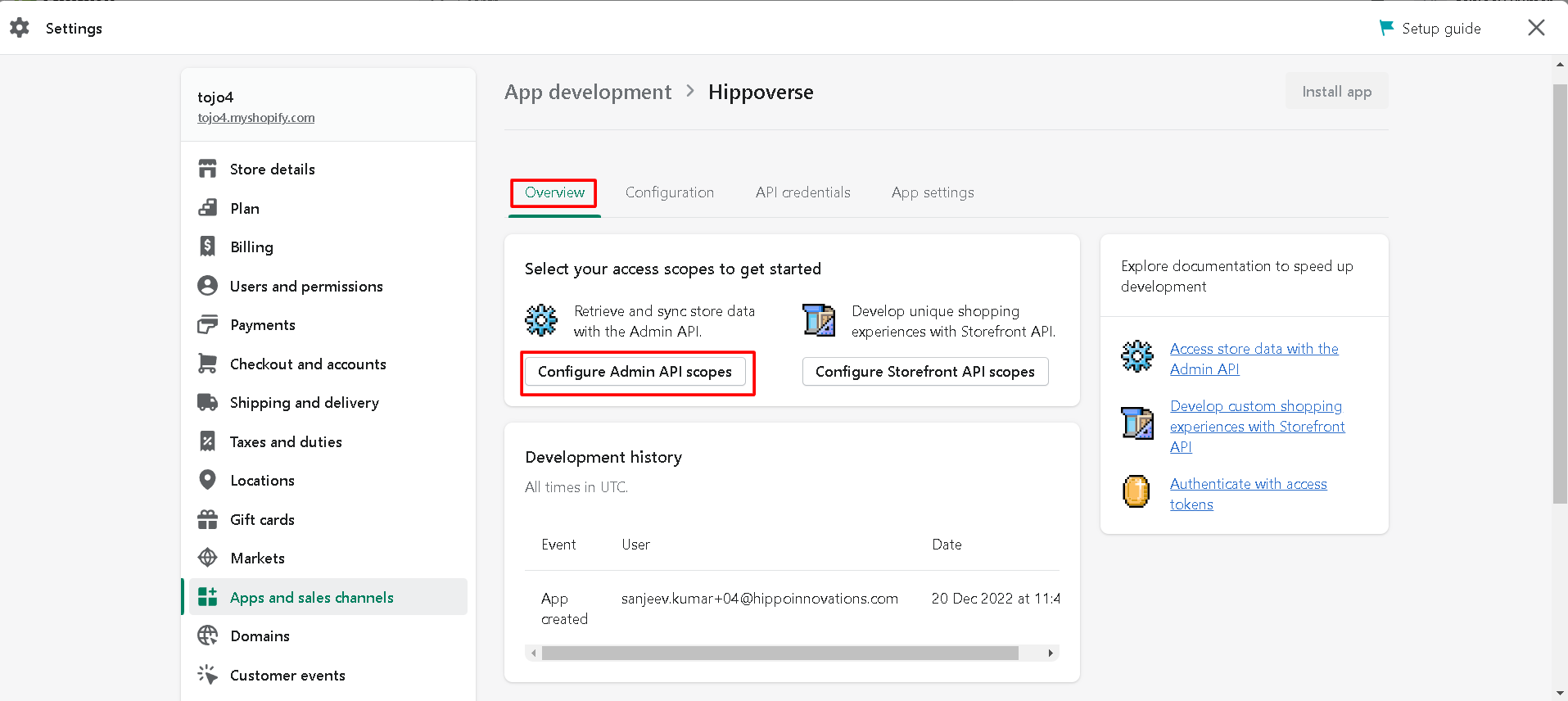 Give apps "read" or "read and write" access from various admin access scopes. That way, all Shopify data can be synced to the StoreHippo admin panel.
Read Access: Fulfilment service and Inventory.
Read and Write Access: Assigned fulfilment orders, Products, Product listings, Customers, Draft orders, Discounts, Locations, Marketing, Orders, Order editing, Third-party fulfilment orders, Store content, etc.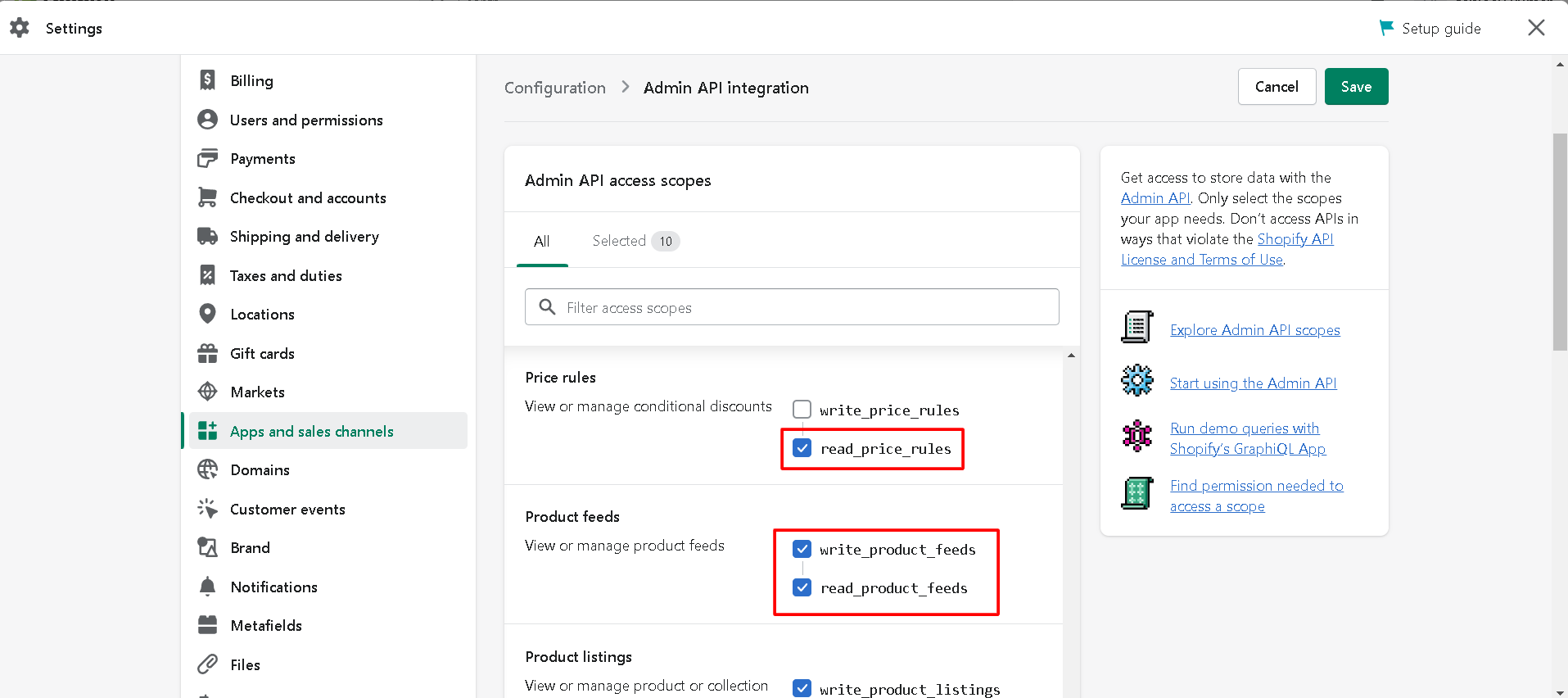 Step 8. From the "App settings" tab, fill in the "App name" and "description" (optional).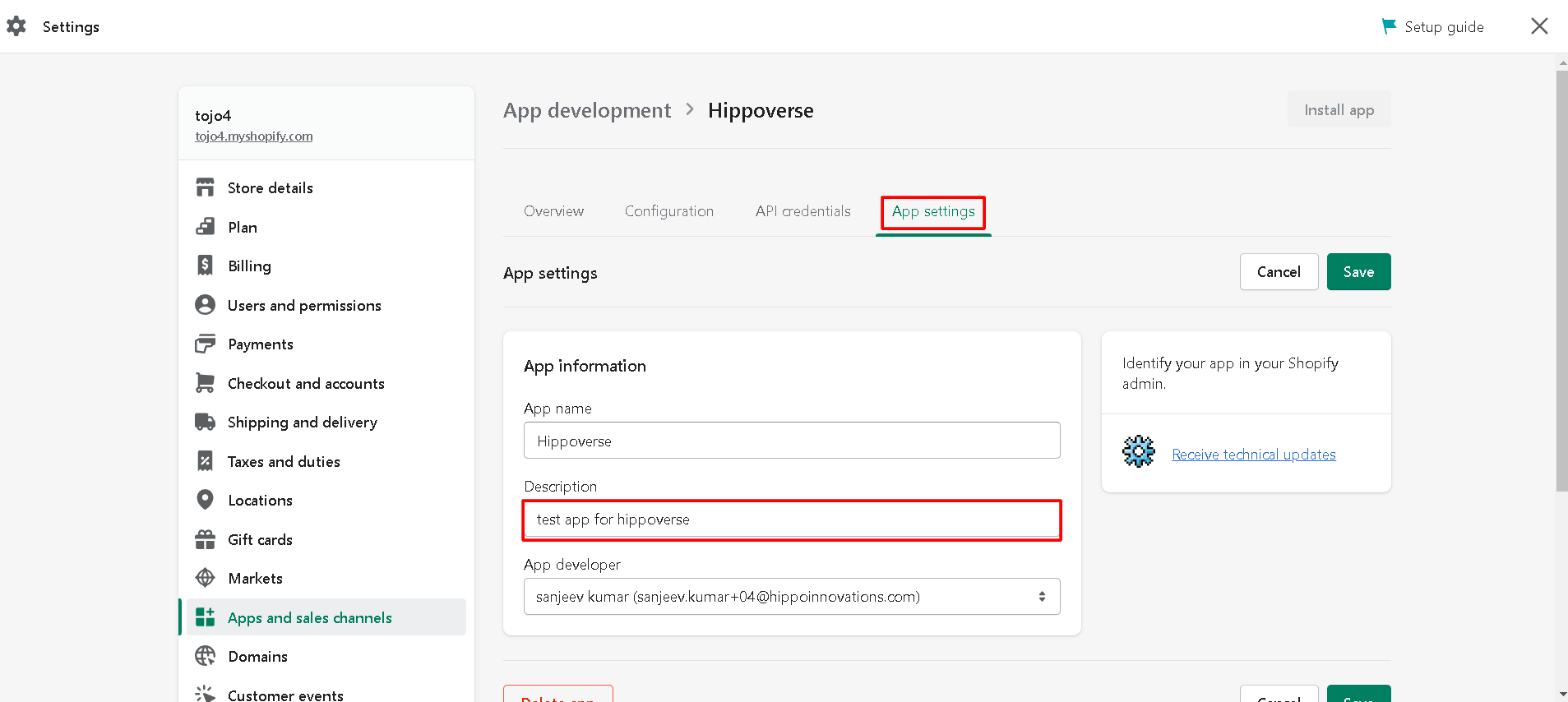 Step 9. Finally, click the "Install App" button in the top right corner.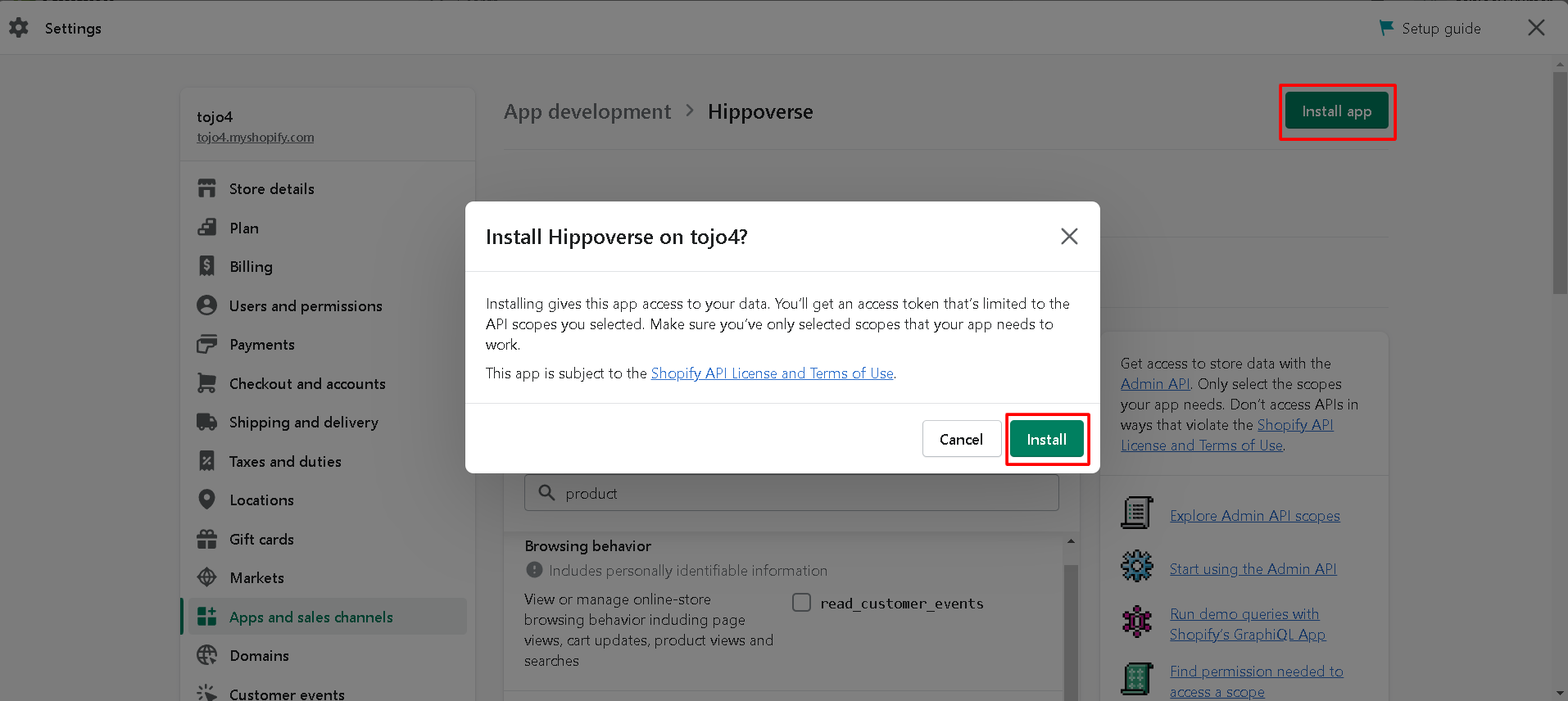 Step 10. After clicking, you can retrieve API credentials (Admin API Access Token, API Key, API Secret Key).
Important Note: Once you've retrieved your API credentials, the access token can only be viewed once. To re-access the API token, simply uninstall and reinstall the custom app. Also, be sure NEVER to share your API credentials publicly.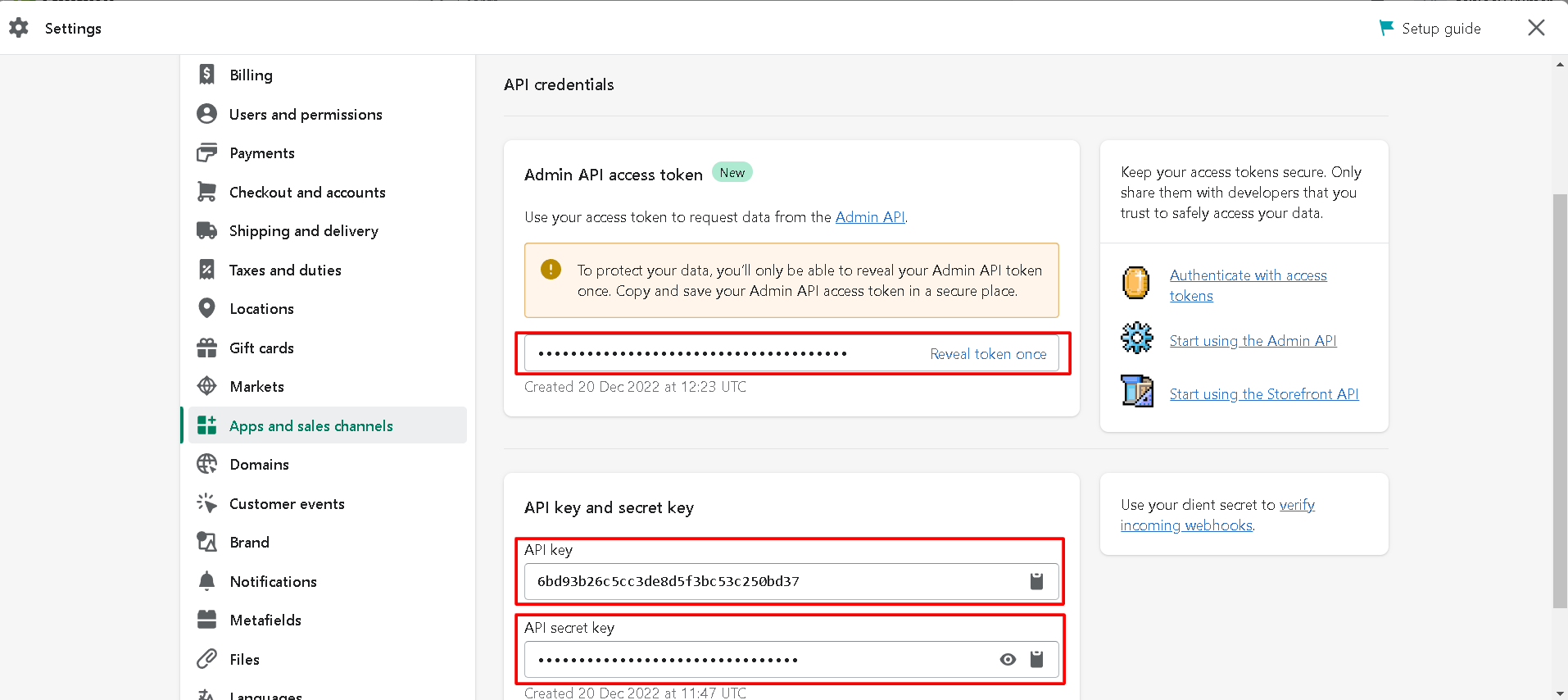 Integrating Shopify With Mystore Admin Panel:
Shopify sellers can migrate their entire product catalogue from Shopify to their Mystore seller account in just a few clicks. The seamless process can enable users to leverage Mystore's advanced, feature-rich Dashboard to make their selling journey quick and hassle-free. Here's how the channel integration works:

Step 1. Log in to your Mystore admin account.
Step 2. Go to "Channels" on the Dashboard as highlighted.
Step 3. Select "Shopify" from the multiple available channels.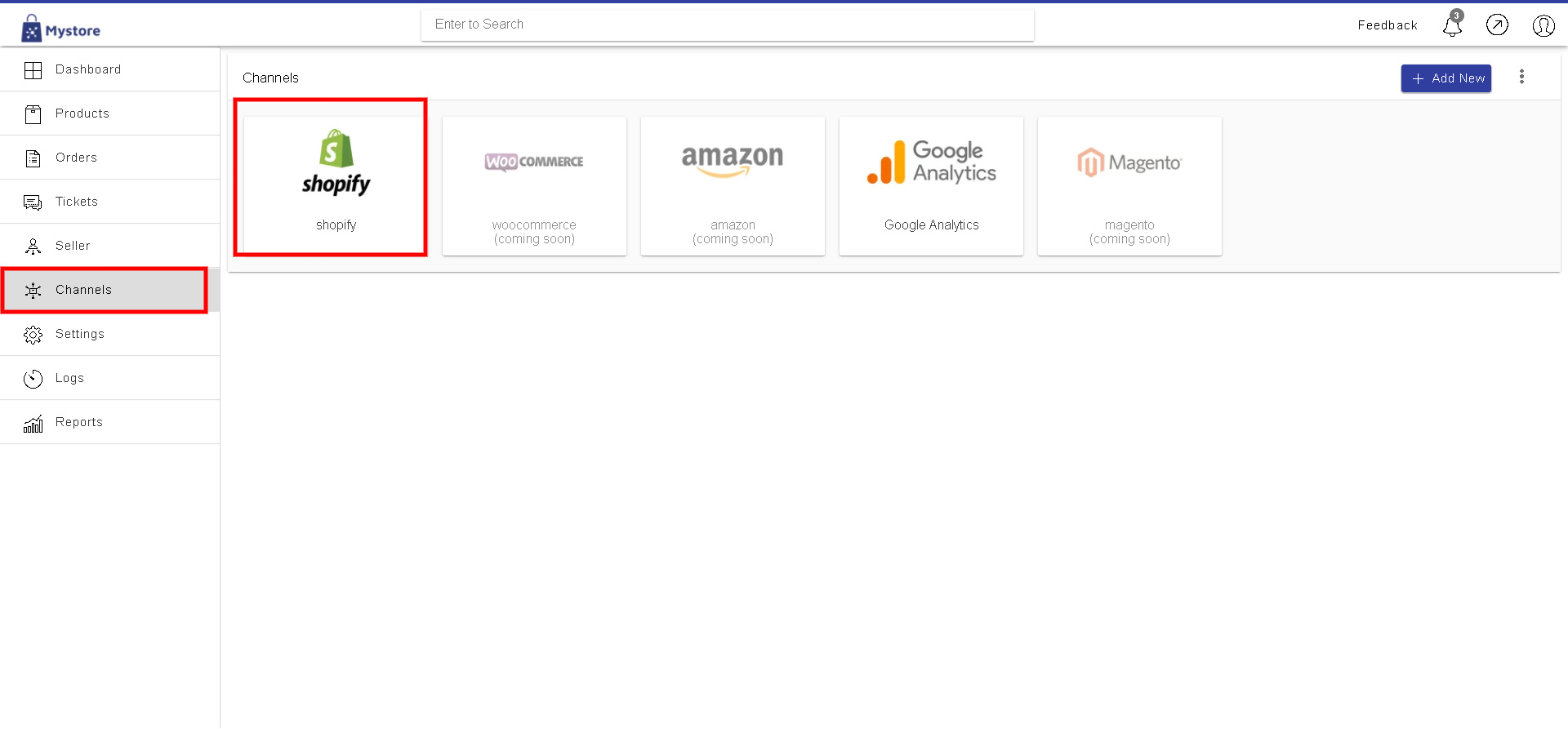 Step 4. You will then be directed to the 'Channel Settings' section, asking you to enter your "Shop Name" and "API Access Token" as shown below: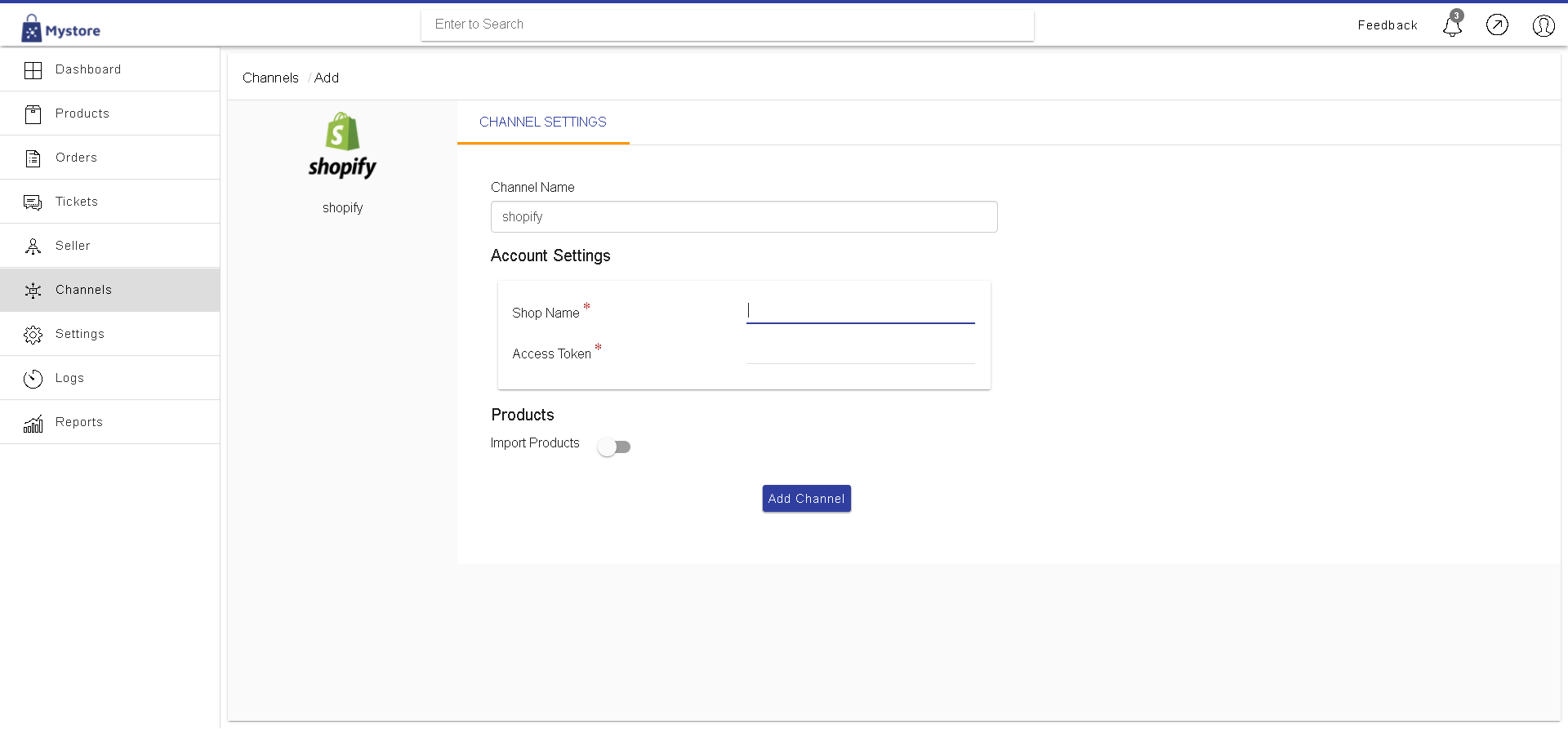 Note:
The shop name that you will be adding on the Mystore channel section should be taken from the URL present on the shopify admin. For example, if the Shopify URL is "https://johns-apparel.myshopify.com"
Then the Shop Name will be : johns-apparel
Step 5. Fill in the required fields (as shown below). Then Enable the "Import Product" to migrate all products from Shopify to the Mystore Dashboard.
Step 6. Finally, click on "Add Channel". Your Shopify Channel is now successfully added to your Mystore admin panel.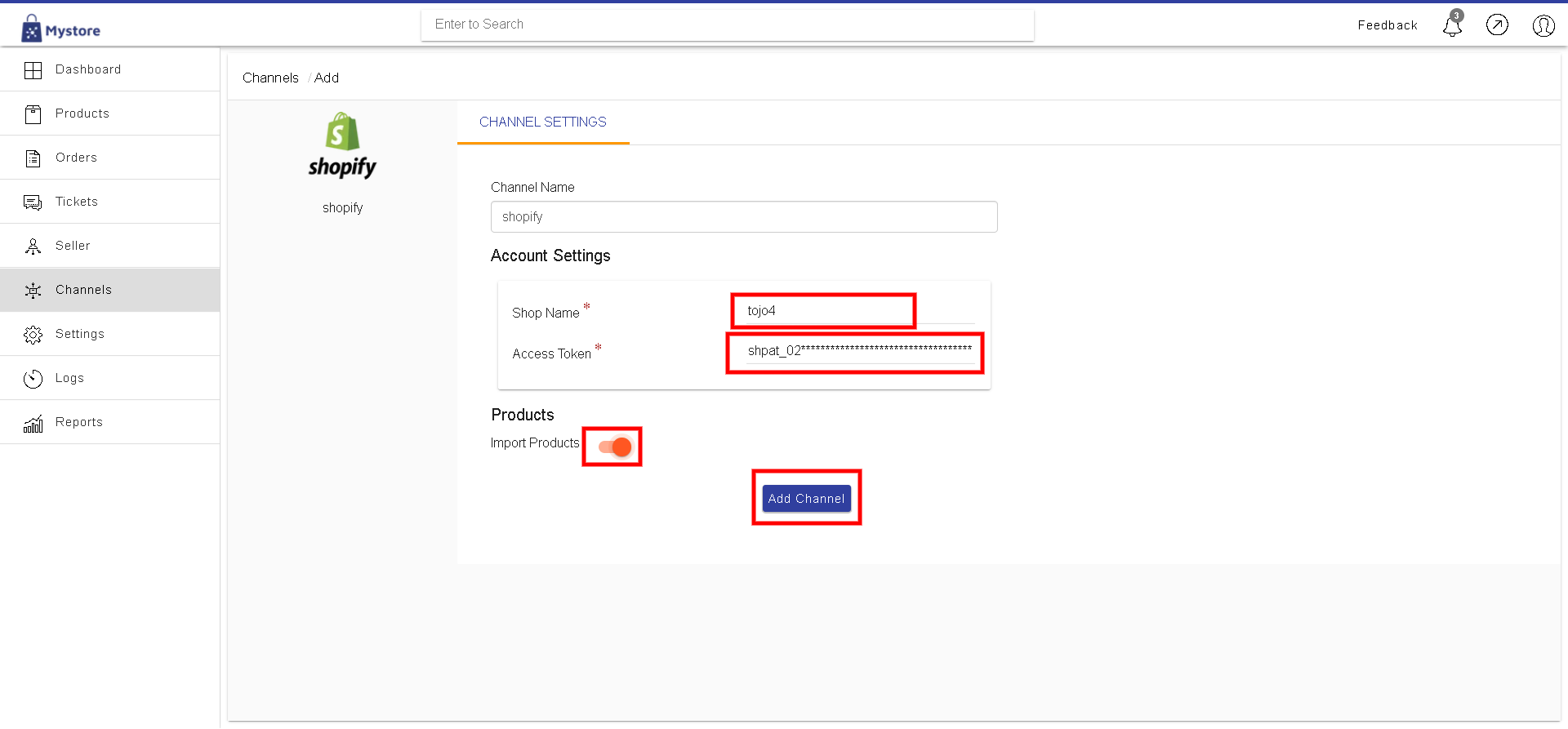 Once your channel is successfully configured, you can review Channel Stats and Channel Records.
Note: "Channel Stats" can be accessed on your Mystore admin panel, as illustrated here. The entry confirms that all your Shopify products have successfully migrated to Mystore.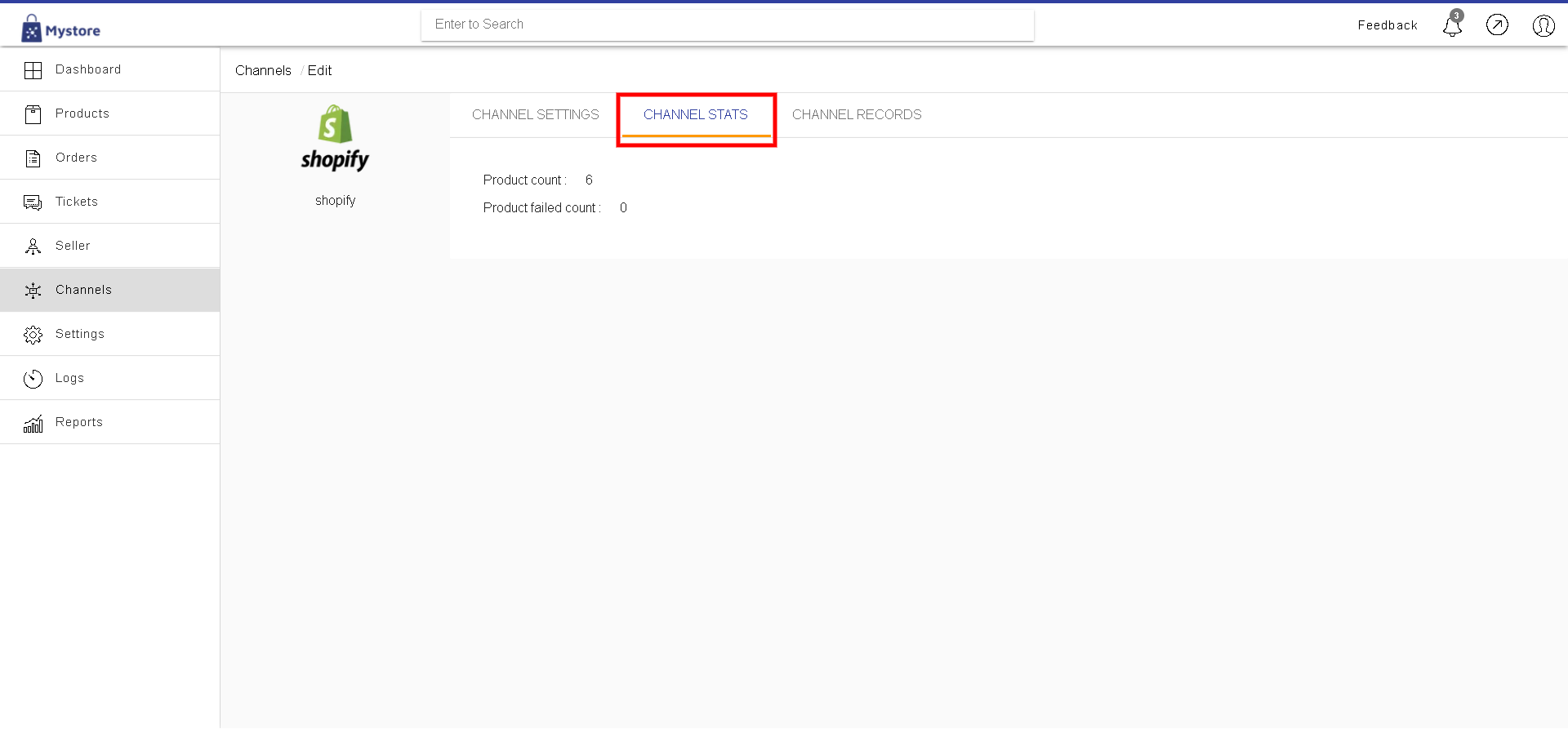 Channel Stats

"Channel Records" contains the status of the migration of each product entry. All product records are first added to this entity and then processed individually. The "Channel Records" section is updated only a few minutes after the latest entry.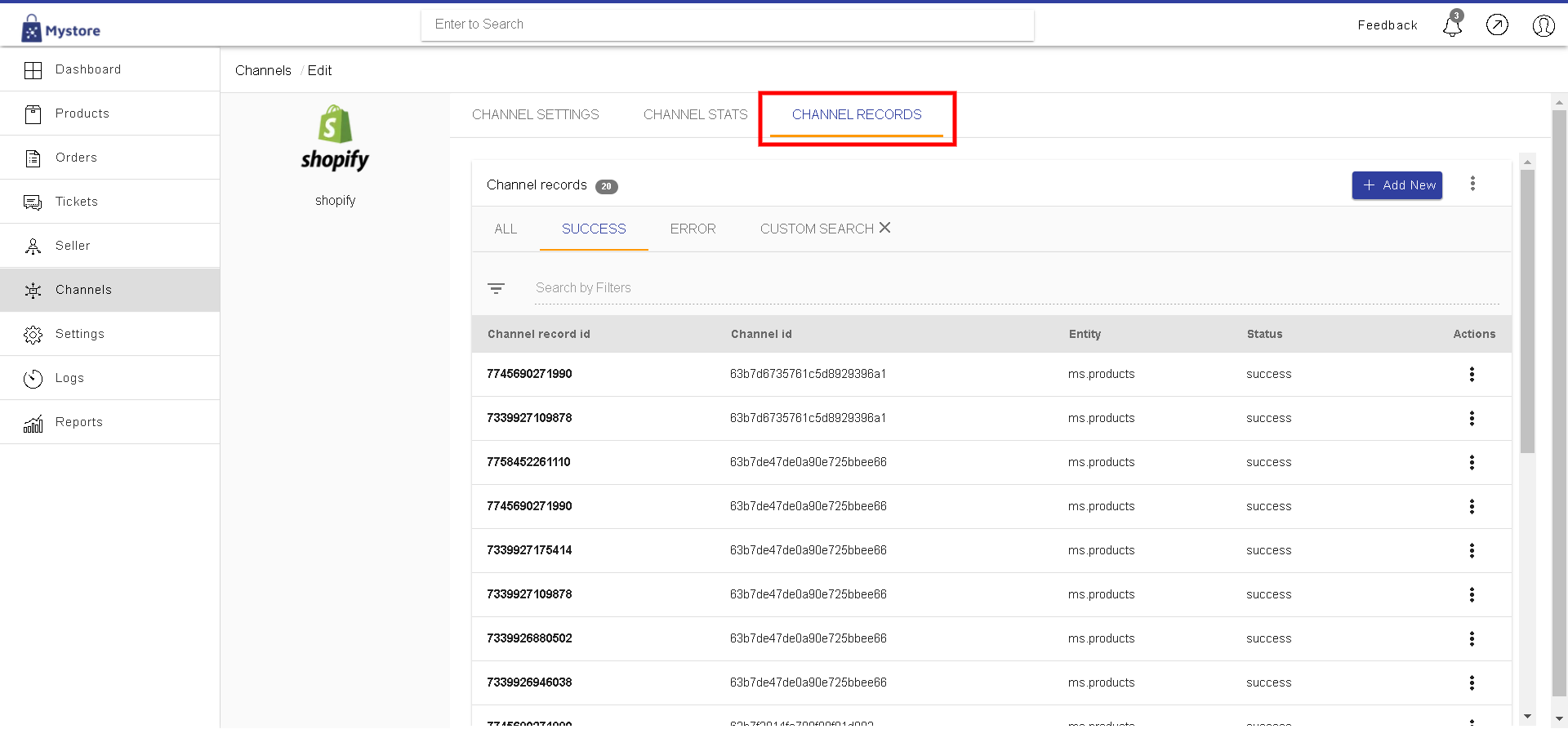 Channel Records

Step 7. To ascertain that all products have been successfully migrated from Shopify to Mystore, go to Products >> Published. All your products should be displayed on the screen.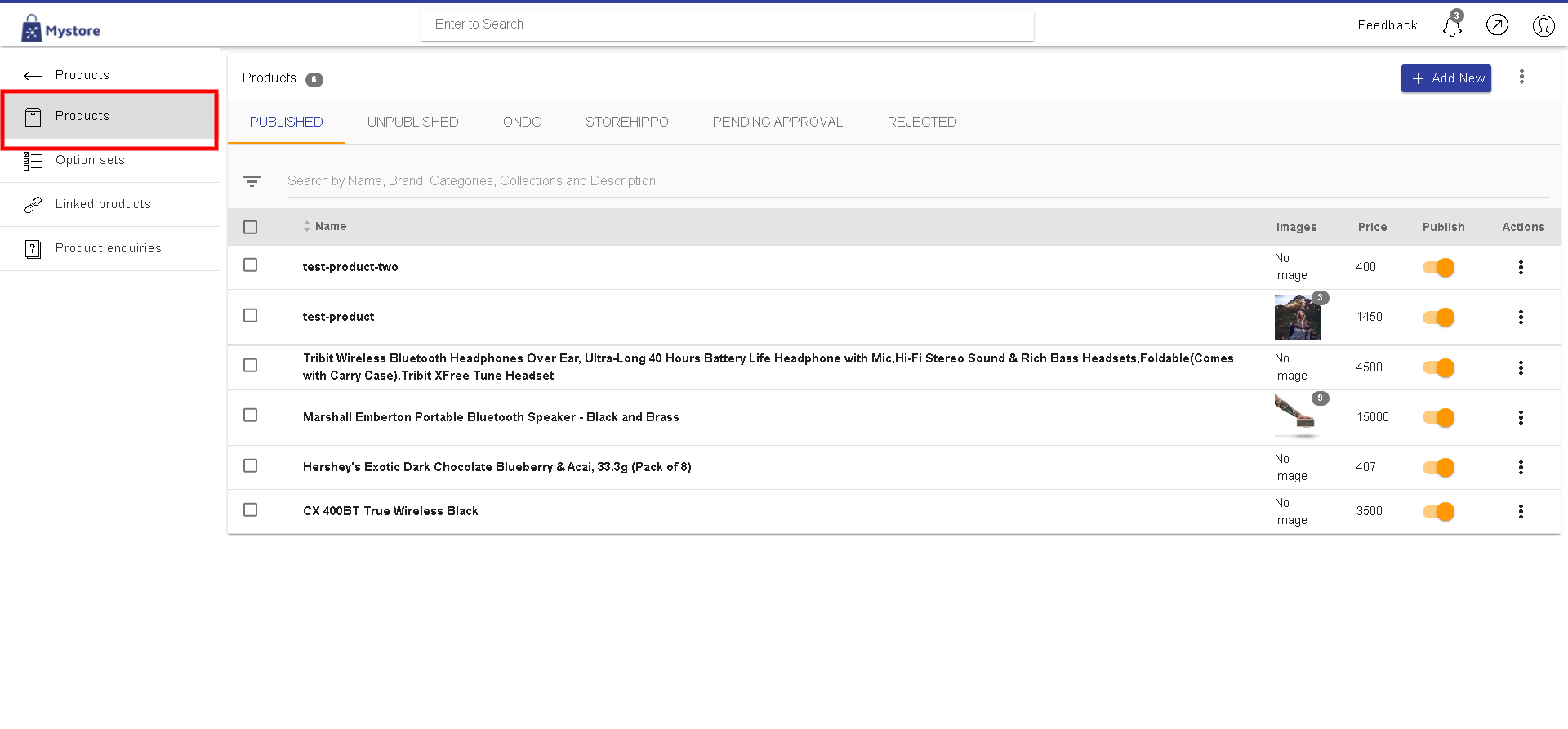 Products Migrated Successfully!
Congratulations, your Shopify Channel has been successfully integrated with Mystore. Also, stay tuned, as we are about to launch "Customer migration" and "Order Migration" features for Shopify users (and other platforms).

Important Note: As you continue to add products to your Shopify store, simply select your previously integrated channel and then update the same on the Mystore account to automatically migrate all products onto your Mystore admin panel.