Ship Now
Mystore provides seamlessly integrated shipping solution, with ONDC integrated logistics partners to all of Mystore customers. Mystore customers can simply start using the service to ship their orders through one of the many providers without needing to create an account with them. The integration support both regular and COD orders.
In the Orders > Ship Now section in Mystore Panel, you will be prompted to review the order details needed for the shipment.
Shipment Details
In this step, you can enter the pickup, delivery addresses, and package details.
If you command to ship from orders as explained in above section, the pickup and delivery address will be pre-populated. You can review it here.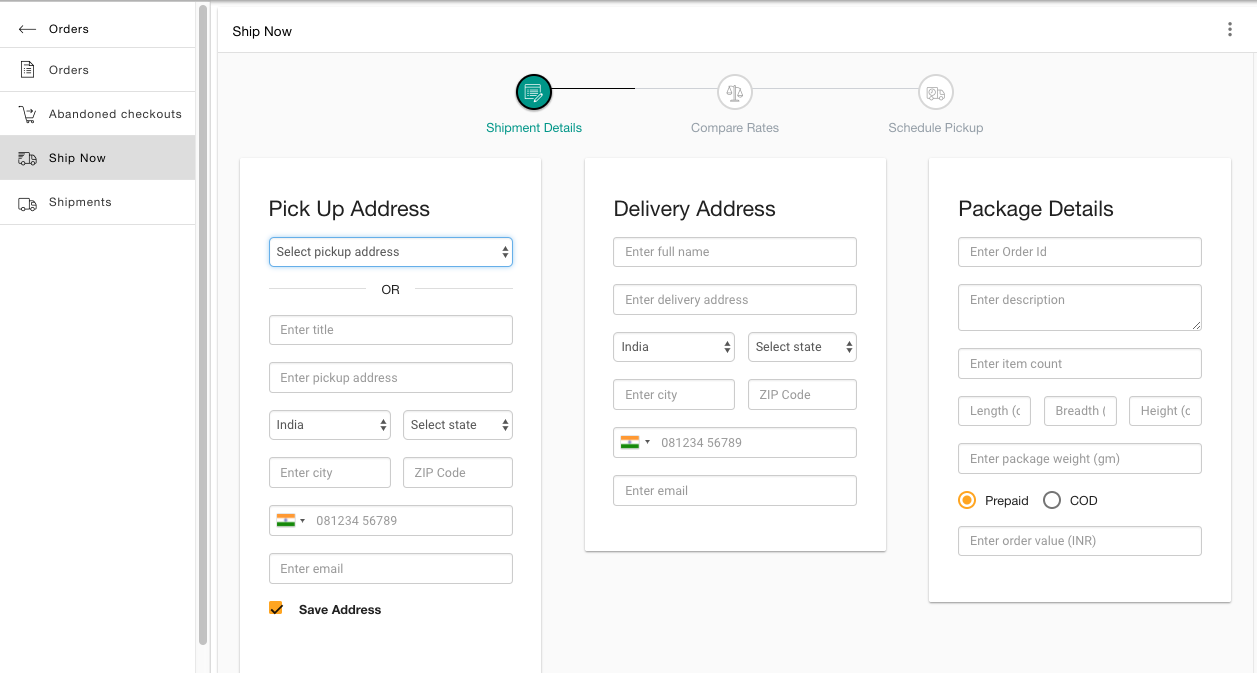 Pickup address
The pickup address is the address from where the pickup for a product is arranged.
Enter the complete pickup address here or select the already saved address. You can also save the pickup address mentioned here will be stored in Store Location.
Delivery address
The delivery address is the address of the customer where the product is delivered.
Packages details
The package details contain the details like order id, description, dimensions and weight of the package. Two types of weight are provided:
Volumetric Weight
Volumetric weight is measured by taking into account the length, breadth, and height of the order[Packaging Included].
Packaging Weight
Packaging weight is the weight of the order that has been placed.

One should keep in mind that the logistics provider charges the amount by taking into consideration whichever is greater- Volumetric Weight or Packaging Weight.
Compare Rates
In this step, rates of the different logistic provider are compared. The rates include the Mystore integrated logistics providers as well as the providers integrated by the admin.
Click on Schedule pickup to schedule the pickup by any desired service provider.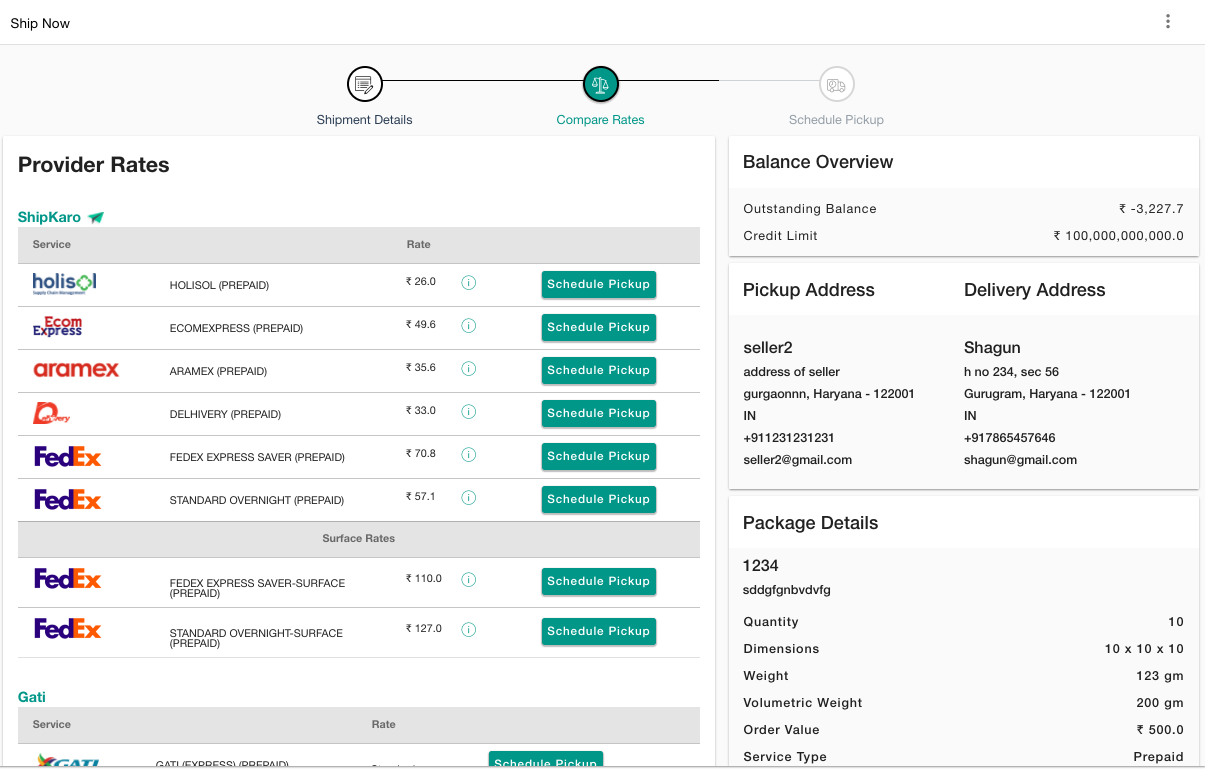 Schedule pickup
After selecting a service provider, you can schedule the pickup. Select the pickup date and time so that the service person can pick up the product at the selected time.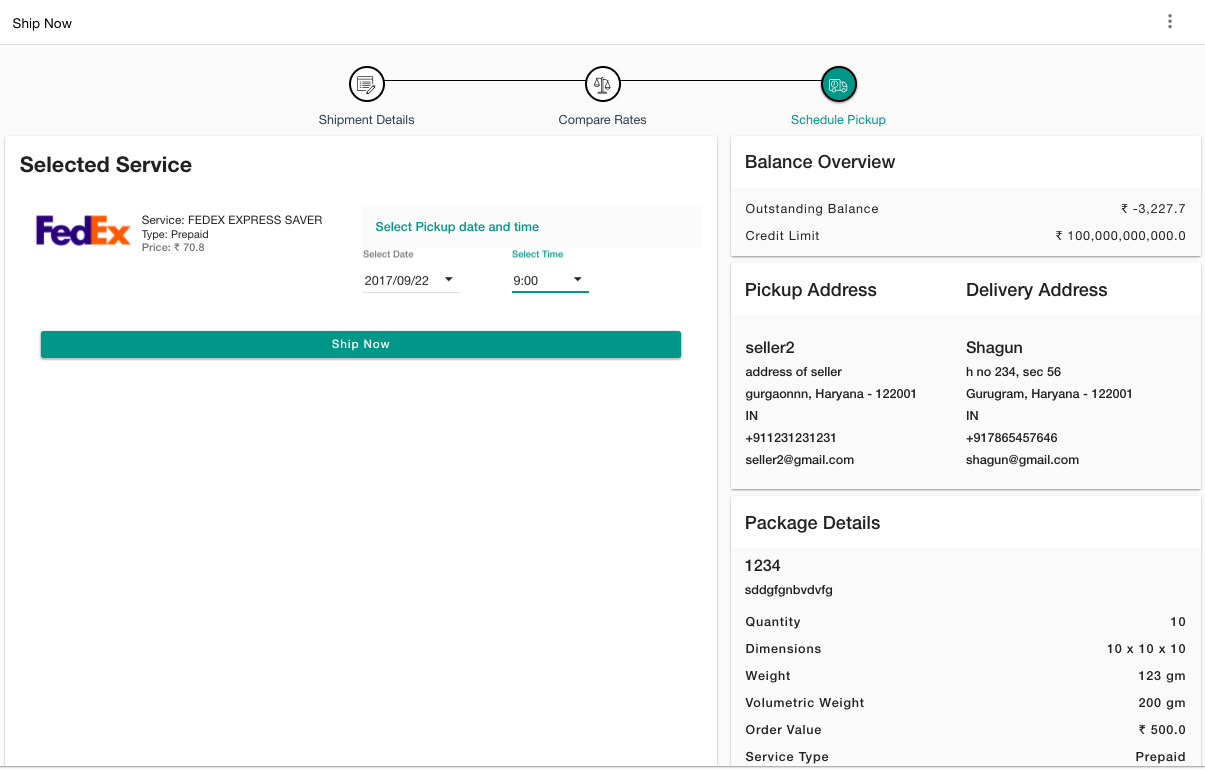 You can also view the shipping label by clicking on View Shipping Label button as shown below: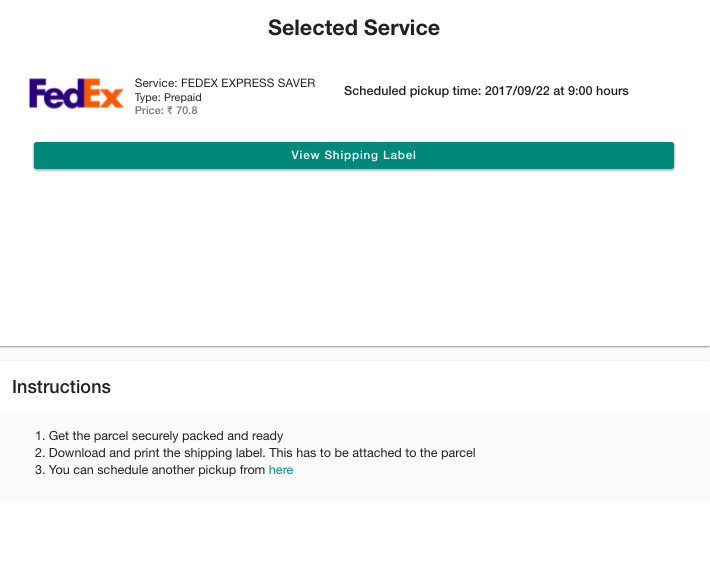 Rate Calculator
Rate calculator is used to calculate the rate of logistic providers on the basis of location, package dimension, and weight.